Application
Our multi-functional fabrics were processed into curtain, sofa, wall cloth, tent and advertising materials(figure 1). They were widely applied in transportation industry, outdoor, room, indoor and outdoor, hotels, hospitals and other public places. Their properties included flame retardant, printable , shading, sound insulation, anti UV, weather resistance and so on.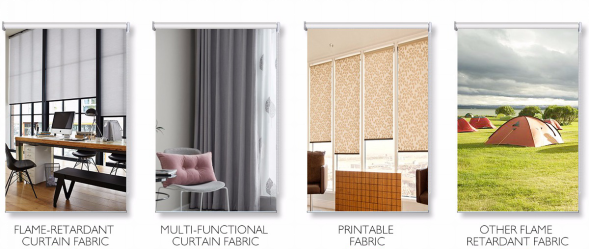 Figure1. Our functional fabrics
A perfect design depends on the accumulation of professional knowledge and a long term practice. We have lots of R&D and produce experience in textile fabric and functional coating nearly 20 years. That makes us grow and can customize the unique product for our client. We finish our artwork thought 3 step process. The first one step is substrate selection and pre-treatment. The functionalization is the second step. The final step is surface designing and quality testing.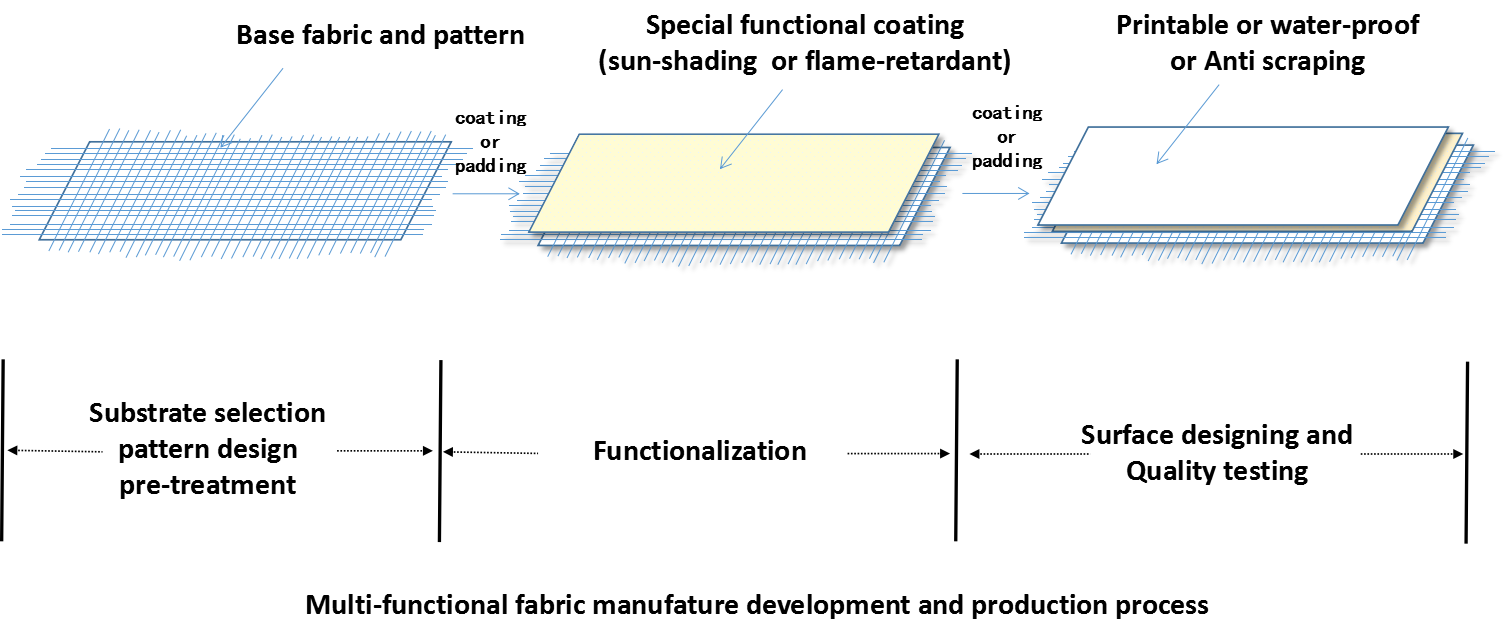 Figure 2. the schematic diagram of functional fabrics design process
A functional design makes the fabric extraordinary. Our 4pass blackout fabric can reach at 100% blackout. Our water proof fabric shows the high hydrophobicity in single surface or two surface. That makes it easy to clean. Our flame-retardant products have met varied flame retardant standards such as BS5867,BS5852, NFPA 701,EN13773,DIN4102, NFP 507, CPAI-84 and so on. Our printable fabrics can fits varied kind inks such as eco-solvent ink, UV ink, latex ink, sublimation ink and Water-based pigment ink. It is easy to print any pattern you want in a personalized times.

Figure 3. The main standards of fire proof we have met
An environment-friendly product fits everyone's profit. And it is also the responsibility of every designer. Our products can meet these standards such as ROHS、REACH、OKOTEX 100、EN71、proposition65 accord to our client requirement(figure.4).

Figure 4. The requirement of environmental standards we have reached
A careful design must respect our life- a health, safe, comfortable and colorful life.